Get All The Tips And Tricks To Do When Emails Get Stuck In Outlook Outbox
Aisha Winget | December 11th, 2017 | MS Outlook
While using MS Outlook, does it happen it to you that when you have prepared an email message and click on send button, your mail is not sent. Instead the emails get stuck in Outlook Outbox. It is a very common problem associated with Microsoft Outlook email client. May be some of the users have not gone through this problem but, they face this issue at any time instant. After all, it is a software that might cause error while working with it. Hence, we need to find out solutions for this problem.
Reasons Why Emails Get Trapped In Outbox Folder
Before directly jumping on the solution, we should know why this happens. What are the actual reasons behind this problem of hanging email emerges in Outlook. Discussed below are some of the causes, which can be accounted for trapped emails in Outlook:
When we attach any file of large size in an email, MS Outlook arises trouble while sending or delivering it. This results in trapping of emails in Outlook folder.
When an individual changes his / her password but, forgot to change it in Microsoft Outlook database for credentials.
Virus attack can also be a reason for hanging of emails in Outlook program. Apart from this, Add-ons of the application can also cause this hinderance.
Improper or incorrect settings while synchronizing MS Outlook and an account within it.
The Outlook database files i.e., OST and PST, are currently in use by some other applications.
Internet connection might have been lost due to some known or unknown reason.
Solutions to Fix 'Emails Get Stuck in Outlook Outbox'
The reasons for trapping of emails in the outbox folder of MS Outlook are discussed. Now, it is the time to learn solutions for troubleshooting it. Following are the various feasible solutions, which are offered for eliminating this problem:
Method 1: Delete Stuck message
Following steps work by deleting the trapped email from outbox folder of MS Outlook to fix the issue:
1. Open Microsoft Outlook program on your PC and click on Send/Receive tab
2. From the menu having different options, choose work offline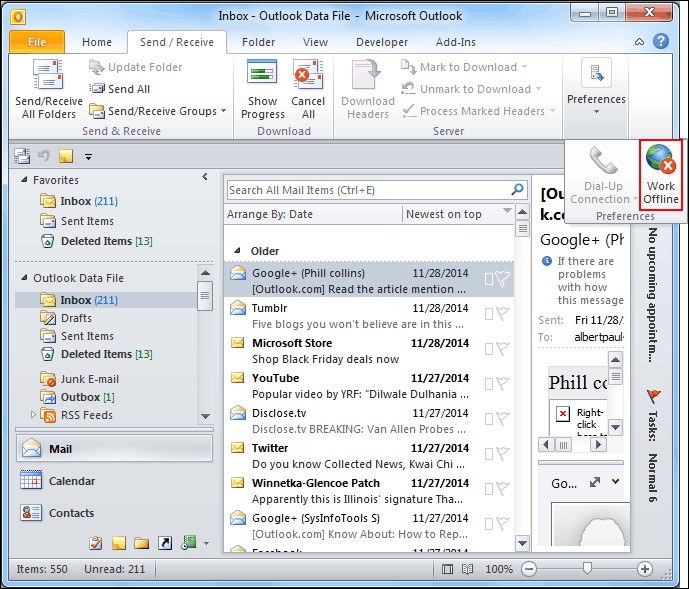 3. Right click on the message to be deleted and then, choose on Delete option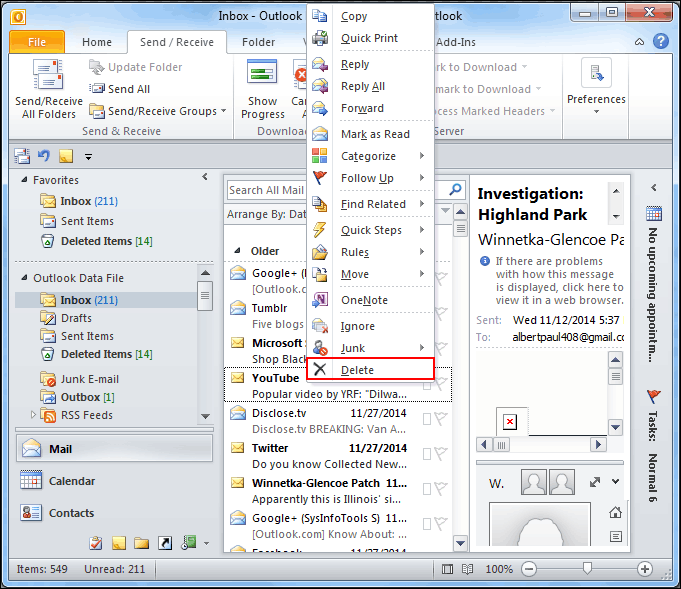 The following steps will help you in resizing or removing attachment:
1. Open MS Outlook and from the tool bar, choose Send/Receive tab
2. Then choose Work Offline from the given options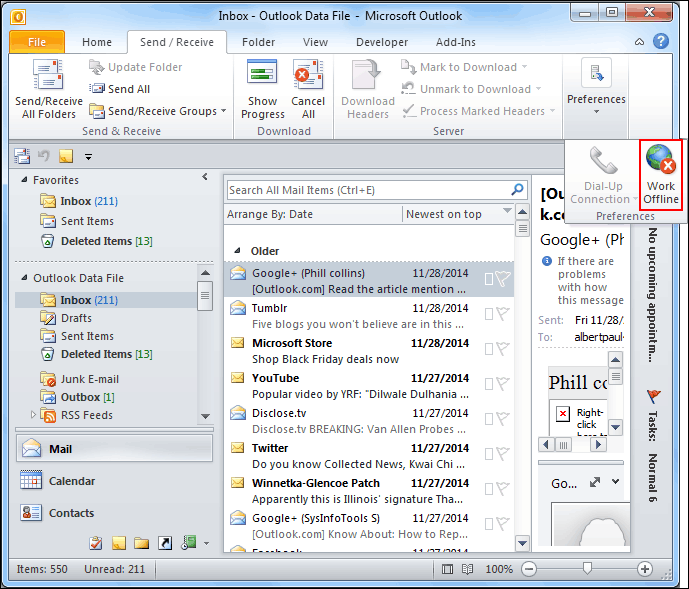 3. Click on the Folder tab and then, select the targeted message
4. Right click on the mail and then, click on Move >> Draft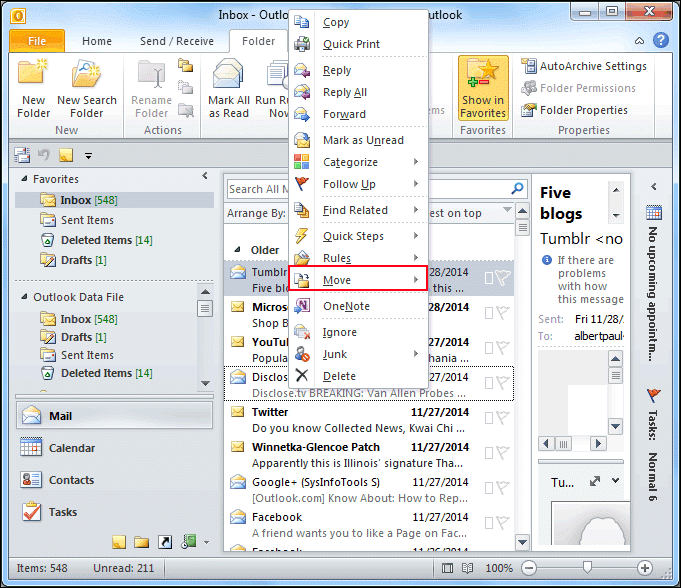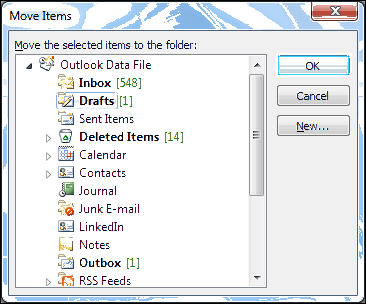 Method 2: Work Offline While Working In Outlook
1. Open Outlook email client and click on Send/Receive tab
2. Choose work offline from the options of Preferences and then, close MS Outlook
3. Open Task Manager on your PC and then, click on Processes tab
4. Make sure there is no Outlook.exe file. If there is one, choose it and select End process.
5. Reopen Microsoft Outlook email client on your machine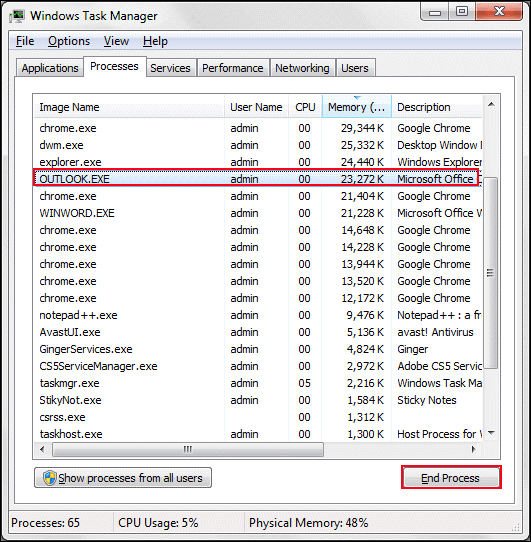 Method 3: Delete The Trapped Email And Create A New One
1. Start Outlook and click on open File >> Info >> Account settings >> Account settings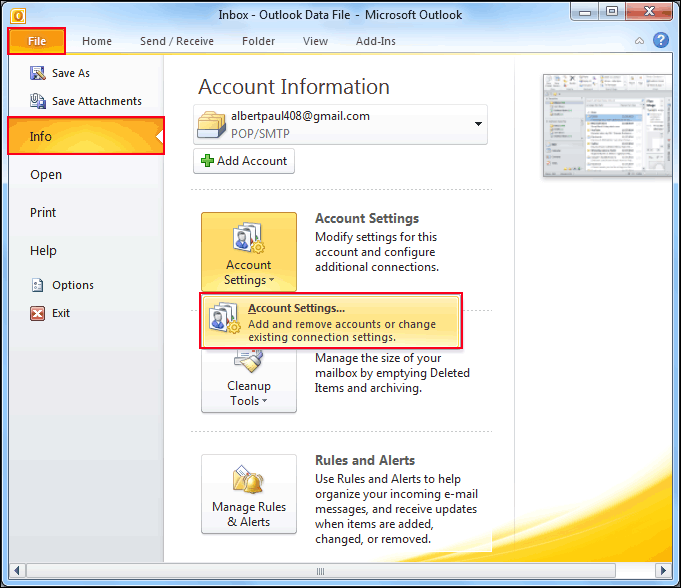 2. An Account Settings window will appear in which you have to click on Data Files tab and then, on Add button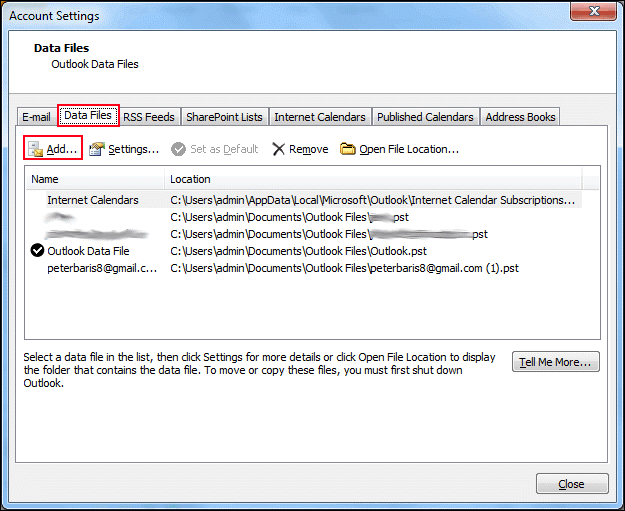 3. Enter the name of your new PST file and Press OK.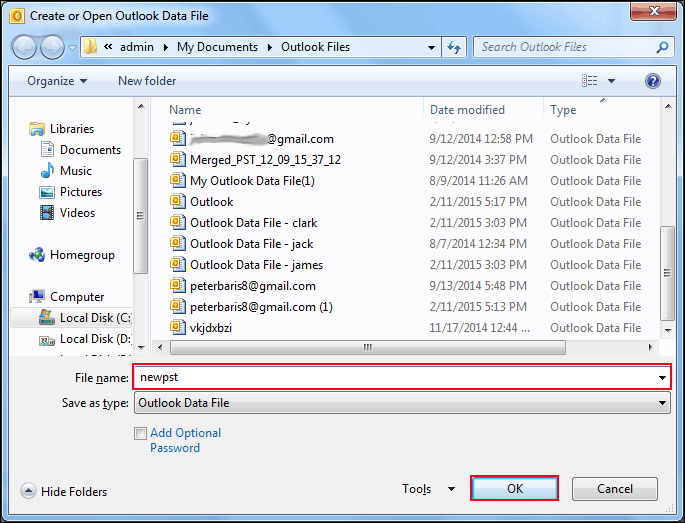 4. Set this newly created PST file as default file of Microsoft Outlook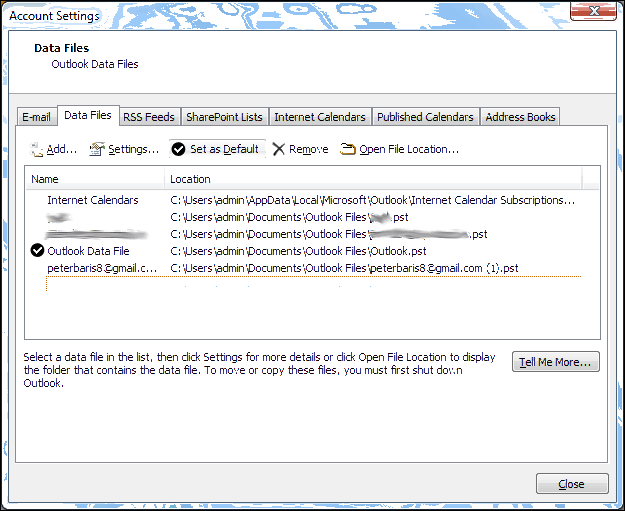 5. Select the existing file and click on Remove.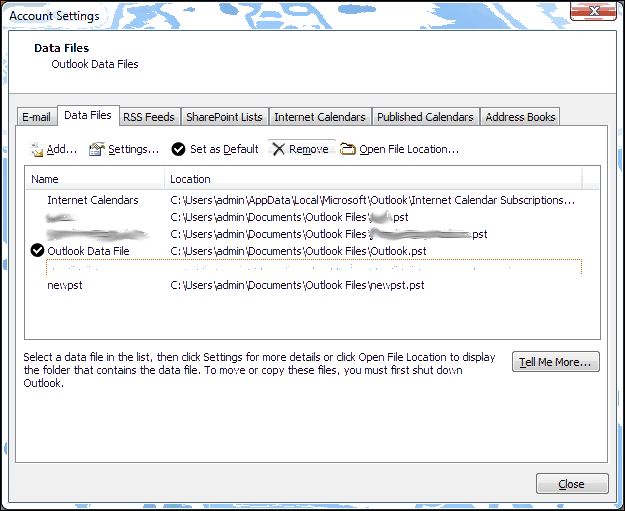 Method 4 : Changed Or Wrong Password Of Your Account
The steps will be useful for you when you have changed password of the account, which is configured in MS Outlook.
1. Start Outlook > Open File > Info > Account settings > Account settings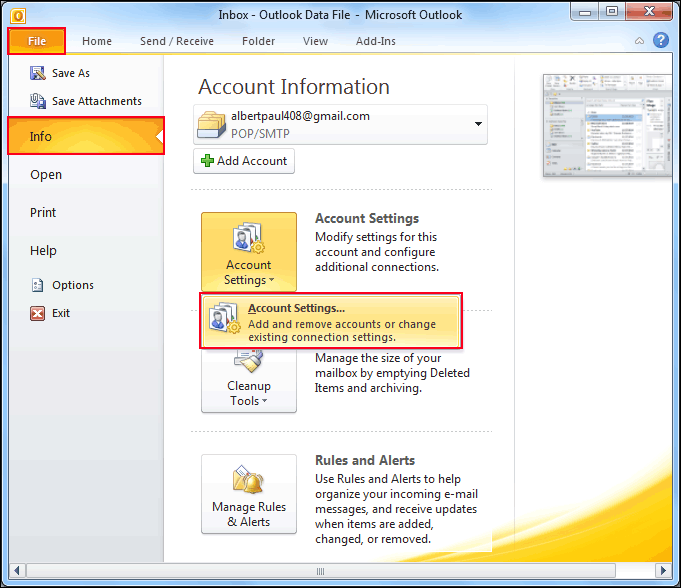 2. Select Change in the Email tab of Account Settings pane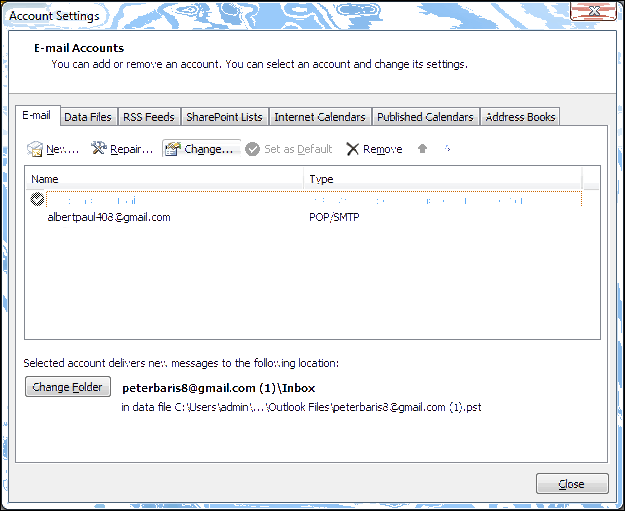 3. Enter your new password in its respective field and then, click on Next >> Finish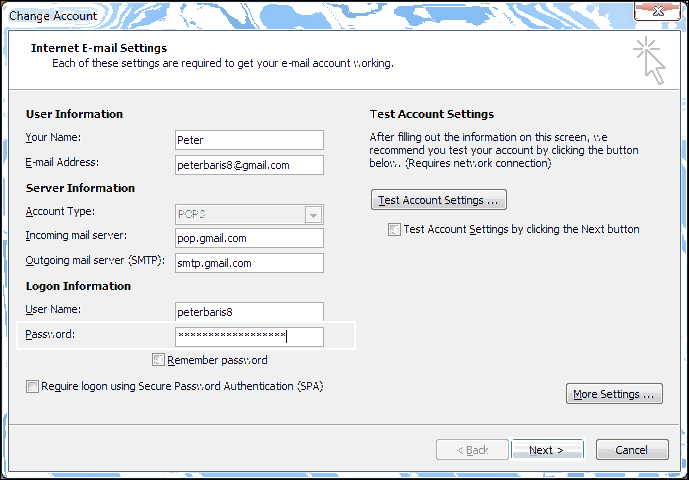 The following steps are helpful when you have changed password of Outlook data file :
1. Start Outlook and then right click on mail account to select Data File Properties option
2. Select Advanced options button to continue fixing of 'Emails get trapped in Outlook Outbox' problem
3. Change your password by first entering your old password and then, entering the newer one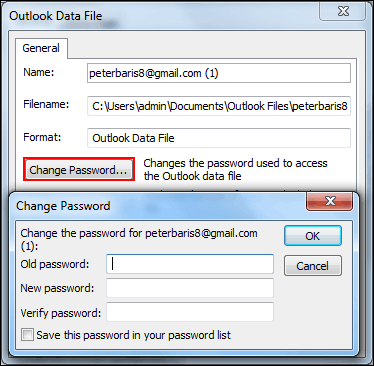 4. At last, press OK button and then close all the windows related to Outlook
Conclusion
Various solutions to troubleshoot 'emails get stuck in Outlook outbox' issue are illustrated here. After the successful execution of each procedure, users need to send a message for testing purpose from MS Outlook.